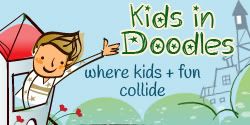 Hyzyd observed that his dad loves to play snooker online. It maybe the reason why he asked his dad to buy him Doraemon's snooker play set when we paid a visit to one of our fave department stores.
My hubby is a billiard enthusiast and he's familiar with the benefits of this snooker game it can contribute to our lil boy:
Snooker game helps you achieve enhancement of focus
and coordination.
Based on researches, individuals who play snooker games are less likely to panic amid crisis. Those who play
games that involve concentration are most likely to survive during
catastrophes and accidents because they are the ones who can still think
while the rest are already panicking.
Snooker games is a classic example of applied physics and geometry.
Those who are fond of playing billiards unknowingly sharpen their mind
by doing mental mathematical estimates and calculations.